Top MLB pitching prospect Grayson Rodriguez's season might be over following an injury to the 22-year-old this week.
The Houston native was swiftly approaching his MLB debut with the Baltimore Orioles but the hope now is that he can return to playing before the end of the current term. The development was announced right before Baltimore lost to the Cleveland Guardians (a 3-2 result).
The loss was a huge disappointment on its own but the revelation pertaining to Rodriguez's injury made the atmosphere even more somber. The news came through Orioles vice president and general manager Mike Elias, who revealed the pitcher had been diagnosed with a Grade 2 right lat strain that should leave him sidelined for several weeks, before he is even informed of a possible timeline for return.
Elias indicated that the team is considering keeping Rodriguez away from the mound for the rest of the season with a view to having him ready for the next campaign's Opening Day rotation. However, he didn't rule any possibilities out.
"I mean, the timing of this really stinks, is all I can say," the VP and GM said, per MLB.com. "He was basically at the point of checking every box you could think of in terms of his Minor League work. I think that he's shown that if he's healthy himself, we want him to be in a position to help this team next year out of Spring Training."
The player will be undergoing rehab at the club's complexes in Sarasota, Florida shortly, with Elias claiming he's feeling good and might be on track to be ready to return to pitching by September. 
"There's probably a lot of variability to the exact amount of weeks that this takes for him to get back out to competition," Elias added. "It just kind of depends how it goes."
Rodriguez's last game saw him exit with discomfort after only 5 ⅔ innings. Initial MRIs revealed a strain before he was sent for further evaluations that determined a Grade 2 strain. 
The player had shown lots of promise prior to the injury. He put together an ERA of 0.79 and struck out nearly 40 percent of the batters he faced (47) over the course of his last six games. He has a 2.09 ERA and 80 strikeouts in 11 starts for the season. 
He now has to work to get back to that stage but the Orioles will take comfort in the fact that there's no structural damage to his shoulder or throwing arm.
"The good news is this is an injury that we have a very, very high degree of confidence is going to heal, and he'll be back to himself in no time," Elias noted, "and at the very least, [he'll] put himself in position to join our rotation right out of Spring Training. I think that's our hope."
Such injuries are common among pitchers, more so the ones who throw as powerfully as Rodriguez. Another prospect in DL Hall only had 19 outings in 2019 as he suffered a similar injury.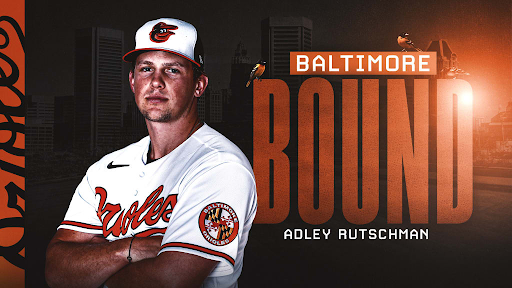 The Orioles would have hoped to have Rodriguez around to help shorten their 1250/1 World Series odds but that hasn't turned out to be the case. You can bet with different sportsbooks in Maryland if you want to take them up on those odds.
The team will hope to benefit from detecting the injury as quickly as they did, as will the player, who will be keen on avoiding other complications later on in his career. There's nothing pointing to the injury being caused by the player's mechanics either.
"I think that there is a potential for it to reoccur, that we're going to do our best to avoid it by being as careful as possible," Elias said. "I think if you come back too quickly, it can definitely reoccur, but if you handle this properly and carefully, the odds of that are greatly reduced. So that's obviously what we're going to do, but there's no guarantee that it doesn't."
The injury is also similar to the one Adley Rutschman suffered back in March. Rutschman, another top prospect, sustained a right triceps strain at the beginning of a Spring Training that could have earned him a main roster call-up. 
"To have it happen like this a couple times in the same season to two of our top guys, baseball's tough," Elias lamented. "That's all I can say. It's tough. It's hard in our sport to have everything clicking at the same time, but we'll just keep grinding away."