Selling products from one place to any corner of the world is made possible by Ecommerce. After the world experienced the digital revolution, attractions to the Ecommerce industry boomed. Further, the blend of talent with technology helped this industry to expand. However, market leaders are still to make more from these factors. 
How are technology and talent changing the face of the industry? And how can they help you with your success drive? Well, there's no shortcut to learning them. Any prior guidance will play an important role, and you have to study, modify techniques, and implement necessary tactics appropriately with time into your Ecommerce business. 
How is technology taking Ecommerce to new heights? 
The development of technology is making Ecommerce more straightforward. From Marketing to recruitment to selling, technology-enabled everything for the Ecommerce industry. Technology's evolution has discovered AI, Automation, E-wallets, PWAs, Chabot, and other facilities, which increased transparency between consumers and businesses. In the present, the Availability of Ecommerce on Mobile devices is a new thing and it proved most benefitting, it also developed with technology. 
Business automation and digital supply chain were the big steps for the Ecommerce industry; both helped to make management easy for ecommerce stores. On the other hand, the selling and advertising are taken over by accurate recommendations; this protocol upsells your products at the place where your probable consumer or demand and requirement would be. These overall facilities are helping Ecommerce businesses to scale and attain their goals to the best extent. 
How Ecommerce's future is dependent on technology?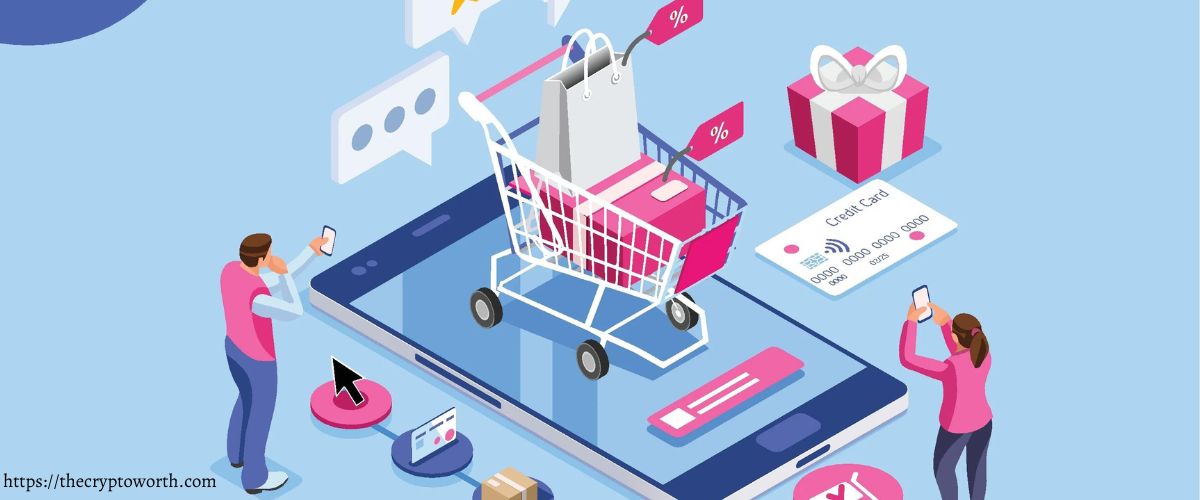 Ecommerce means 'Electronic commerce'; by this, you can visualize that technology was the thing that took the Ecommerce industry to existence. Presently, the businesses modifying technology are the only ones staying ahead of the competition. According to Optin monster report, Ecommerce businesses lost 756 billion US dollars due to poor modifications last year. 
Ecommerce is seeing rapid growth as technology is evolving. Technology is helping by making business straightforward. More than 91% of Fortune 1000 companies invest and include AI and Big data in their business model. These factors have the current future of Ecommerce, and as the technology is developing, Ecommerce is becoming more scalable and manageable. 
Why Ecommerce relies on talent?
The ecommerce business is incomplete without appropriate talent. The magic of technology works only when you have a magician with you, i.e., employee board. Ecommerce businesses need quality maintenance to work efficiently and target each segment specifically. The whole Ecommerce industry is on a hunt for acquiring an innovative employee base, and many Ecommerce leaders are lacking initial basics, which is affecting their campaigns. 
As a simple commerce store seek a workforce to divide the load, it's the same for Ecommerce, just the roles get swapped. In the Ecommerce world, requirements are quite different, and by matching the right talent to requirements, sections can be tackled precisely and by category specialists. Some are listed below: 
For establishing word of mouth and scale Brand:

SEO specialists, content marketers, SEMs, SMMs, digital marketers. Ads specialists. 

For creating brand value

: Graphic designers, developers, social media managers. 

For managing and developing business:

Marketing automation specialists, Data analysts, big-data analysts, and various analysts. 
How talent and technology can anchor your Ecommerce business? 
The Ecommerce business can be a cakewalk for leaders if appropriate use of such factors is implied with management. The technology does all for business we discussed earlier, the technology does all when it gets tall, and an appropriate talent board fills this gap. The most important objective for your Ecommerce can be to update with technology and attract the right talent. It is worthy, if you invest time in understanding to add these tactics in management for your Ecommerce business. 
About the Author
This article is authored by Suraj Santlani. He works as a freelance content & copy writer. For any of the writing services, you can mail Suraj at [email protected]